Strategic partners
Manisha Dookhony
Economist, Trade & Investment Advisor

Manisha Dookhony is an economist who has been leading change in private sector development across developing countries in Investment, Trade and Value Chain Development.  She advises investors and funders on their projects across Africa and is also solicited for similar projects in frontier markets in non-african developing countries. She has extensive experience collaborating with government and industry leaders to address challenges of growth and developing strategies for investment and build the basis for economic development. Manisha is a network builder, she heads the Harvard student group in Rwanda, has been elected on the Harvard Kennedy School Alumni Board and loves to bring people together, and is a good mediator in multi-stakeholder dialogue.  As a Vital Voices and Women and Public Policy Fellow, she is very keen on economic empowerment of women and regularly mentors women seeking to develop their business activity and export.
Virginie Tassin Campanella
Avocat à la Cour – Public International Law dedicated to Oceans & Seas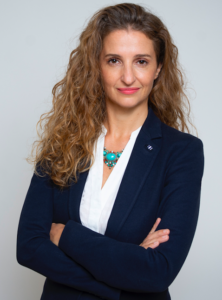 Avocat à la Cour (Paris Bar, 2016), EU/EFTA Attorney-at-law (Zürich Bar, 2019) and Doctor in Law (Sorbonne & Melbourne, 2010), Dr. Tassin Campanella is the Founder and Managing Director of the Law Firm "VTA Tassin", a Public International Law firm dedicated to Oceans and Seas. Dr. Tassin Campanella advises the private sector, investors, foundations, associations, NGOs, international and regional organisations as well as States.
She works with the whole spectrum of actors and sectors of the Blue Economy on topics such as Deepsea mining; Ocean data access use and management; Earth observation of the ocean, Sustainable shipping; ESG and Sustainability Law; Fisheries and oil cooperation in conflict zones; Joint Development Zones; Marine Environmental Security; Trade and Environment (fisheries, plastic, biodiversity); Access, management and use of Marine Biodiversity; Marine Scientific Research; Creation/transformation of International or Regional Organizations; Transboundary pollution; Ocean Governance and Blue Diplomacy…
Dr. Tassin Campanella regularly acts as legal experts before International and Regional Organisations, including the EU, the WB, the IHO/ IOC-UNESCO, the IUCN France and IUCN World (Ocean Group). With excellent knowledge of the United Nations and other international organisations (former Associate Legal Officer of the International Tribunal for the Law of the Sea, Former Consultant to the World Health Organisation), Dr. Tassin Campanella's practice promote consistency and effective implementation of international law at all levels.
Award winning academic in the Law of the sea (INDEMER Monaco 2011, ESDHC Brazil 2015), she is often invited as a guest professor by leading institutions (such as ITLOS), Universities as well as Business Schools around the world. She is a Member of the Organizing Committee of the Kadir Has Law of the Sea Summer Academy, as well International Counsel to the Brazilian Law of the Sea Institute (IBDMAR). In 2020, Dr. Tassin Campanella was appointed by Royal Ordinance to the Scientific Council of the Economic Law of the Sea Institute (INDEMER) of Monaco, and promoted in 2021 Vice President of the Scientific Council.
She has published numerous research articles and books on Law of the Sea issues (Les défis de l'extension du plateau continental 2010, Guide to the Navigation of Marine Biological Diversity Beyond National Jurisdiction 2017, and Seabed Mining & the Law of the Sea, forthcoming). She is a regular guest of high-profile international conferences around the world.
View her Linkedin profile