S.Noël Law Office & VTA Tassin are delighted to announce their partnership on Trade & Environment
To strengthen their growing practice in Trade and Environment, S. Noel Law Office and VTA Tassin are delighted to announce their partnership. With niche expertises in Public International Law dedicated to Oceans & Seas, and International Trade & Law, both law firms will from now on work hand-in-hand on niche and complex topics such as plastic, fisheries, biodiversity and sustainable food systems.
With excellent knowledge of and ties with leading International Organisations (WTO, UNEP, FAO, IMO, UNESCO …), as well as with the European Union, the synergies operated by both law firms is designed to promote a holistic reading and understanding of Trade and Environment issues. This partnership intends to respond to complex legal and policy questions faced by private actors, and contribute to the development of international rules and standards.
More to come soon!
Virginie Tassin Campanella
Avocat à la Cour – Public International Law dedicated to Oceans & Seas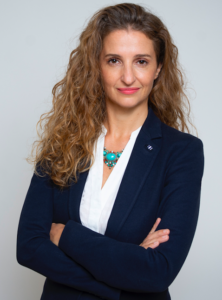 Avocat à la Cour (Paris Bar, 2016), EU/EFTA Attorney-at-law (Zürich Bar, 2019) and Doctor in Law (Sorbonne & Melbourne, 2010), Dr. Tassin Campanella is the Founder and Managing Director of the Law Firm "VTA Tassin", a Public International Law firm dedicated to Oceans and Seas. Dr. Tassin Campanella advises the private sector, investors, foundations, associations, NGOs, international and regional organisations as well as States.
She works with the whole spectrum of actors and sectors of the Blue Economy on topics such as Deepsea mining; Ocean data access use and management; Earth observation of the ocean, Sustainable shipping; ESG and Sustainability Law; Fisheries and oil cooperation in conflict zones; Joint Development Zones; Marine Environmental Security; Trade and Environment (fisheries, plastic, biodiversity); Access, management and use of Marine Biodiversity; Marine Scientific Research; Creation/transformation of International or Regional Organizations; Transboundary pollution; Ocean Governance and Blue Diplomacy…
Dr. Tassin Campanella regularly acts as legal experts before International and Regional Organisations, including the EU, the WB, the IHO/ IOC-UNESCO, the IUCN France and IUCN World (Ocean Group). With excellent knowledge of the United Nations and other international organisations (former Associate Legal Officer of the International Tribunal for the Law of the Sea, Former Consultant to the World Health Organisation), Dr. Tassin Campanella's practice promote consistency and effective implementation of international law at all levels.
Award winning academic in the Law of the sea (INDEMER Monaco 2011, ESDHC Brazil 2015), she is often invited as a guest professor by leading institutions (such as ITLOS), Universities as well as Business Schools around the world. She is a Member of the Organizing Committee of the Kadir Has Law of the Sea Summer Academy, as well International Counsel to the Brazilian Law of the Sea Institute (IBDMAR). In 2020, Dr. Tassin Campanella was appointed by Royal Ordinance to the Scientific Council of the Economic Law of the Sea Institute (INDEMER) of Monaco, and promoted in 2021 Vice President of the Scientific Council.
She has published numerous research articles and books on Law of the Sea issues (Les défis de l'extension du plateau continental 2010, Guide to the Navigation of Marine Biological Diversity Beyond National Jurisdiction 2017, and Seabed Mining & the Law of the Sea, forthcoming). She is a regular guest of high-profile international conferences around the world.
View her Linkedin profile